Cuchillas 1584-7020 Standard
Replacement blade set for type 1584/1585*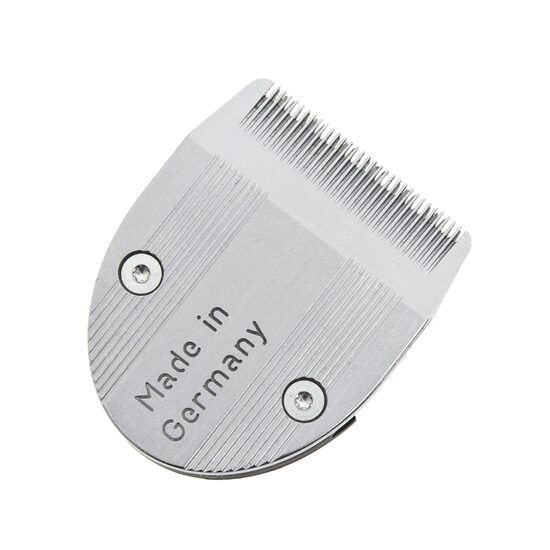 | | |
| --- | --- |
| Artículo nº | 1584-7020 |
| Tipo | Cuchillas de acero inoxidable |
| Cuchillas | Star Blade II |
| Ancho de corte | 32 mm |
| Longitud de corte | 0,4 mm |
STAR BLADE II:
Professional, high-grade steel contour blade set "Made in Germany". Powerful ulra close 0.4 cutting. Closed back of the blade set optimizes hair guidance and eases cleaning.

QUICK CHANGE:
Easy removable blade set allows quick change to optional available Carving or Designer blade sets.

*You will find the 4-digit type number on the back of your appliance.
especificaciones
| | |
| --- | --- |
| Artículo nº | 1584-7020 |
| Tipo | Cuchillas de acero inoxidable |
| Cuchillas | Star Blade II |
| Ancho de corte | 32 mm |
| Longitud de corte | 0,4 mm |
descargar
product-downloadtype-pflegehinweise