Skinfaded Executive Contour Sidepart by MOSER
Step-by-step for the Skinfaded Executive Contour Sidepart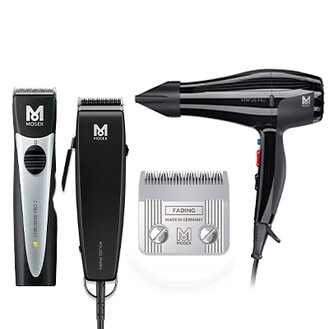 The Skinfaded Executive Contour Sidepart is THE haircut for men who prefer masculine, straight-contoured and super-precise styles. In collaboration with Enes Dogan from the MOSER Artistic Team, MOSER is presenting this male look as part of the new Oriental Inspired Men Collection 2022. The Skinfaded Executive Contour Sidepart is distinguished by extreme fades which have been perfectly blended into the sides, as well as the neck area and the back of the head. The top hair is kept slightly longer, while a striking side parting shapes the entire structure of the Skinfaded Executive Contour Sidepart. When creating this smart and sporty male look, Enes Dogan drew inspiration from the high barbering arts of the Orient, which are famously used as the basis for perfect male haircuts and shaves. There, a professional haircut created by a barber is considered the hallmark of a well-groomed and fashion-conscious man.
Creating the Skinfaded Executive Contour Sidepart with the right tools
For Enes Dogan, the key to creating this haircut is the selection of the right tools. To create the base cut and the blended sections, he decided on the new MOSER PRIMAT FADING EDITION, an appliance with a special blade set that makes it ideal for seamless fades and excellent skin-to-hair transitions. Its innovative fading blade set and integrated MULTICLICK® cutting length adjustment, with which the blades can be adjusted to six different settings from 0.5 m to 2 mm, guarantee perfect cutting results and top precision. Enes defined the top-class contours and hairlines using the MOSER CHROMINIPRO 2. When styling the hair, he used the MOSER VENTUS PRO to give the cut the perfect shape. All MOSER hair clippers stand for top quality and are "Made in Germany".
Credits:
Hair: Enes Dogan, MOSER Artistic Team @enesdogan_de
Photos: MOSER / Maximilian Kamps @maximiliankamps
Model: Model: Marius Blümlein @mbblume
Collection: MOSER Oriental Inspired Men Collection 2022
Tools:
• MOSER CHROMINI PRO 2
• MOSER 1400
• MOSER VENTUS PRO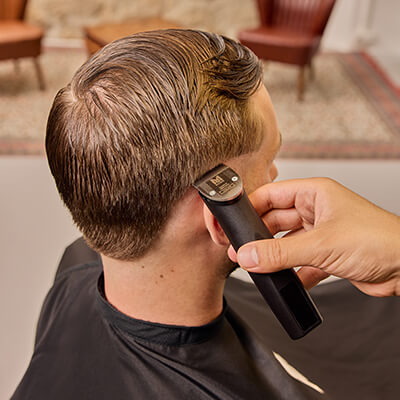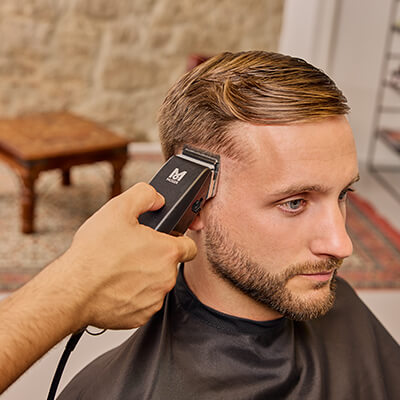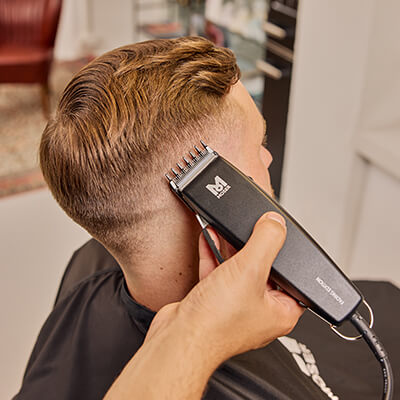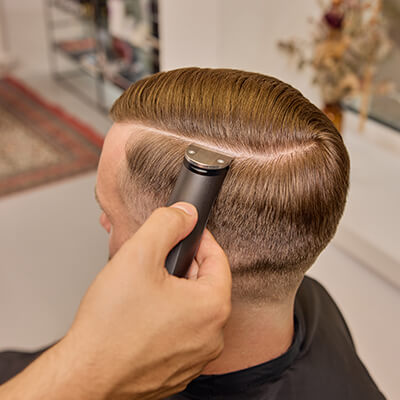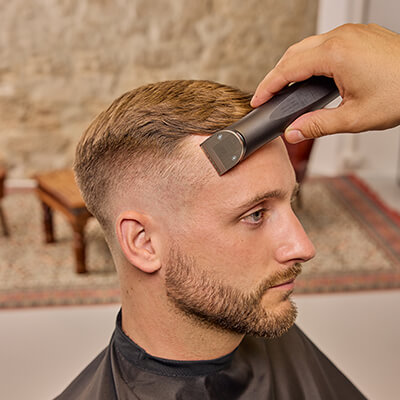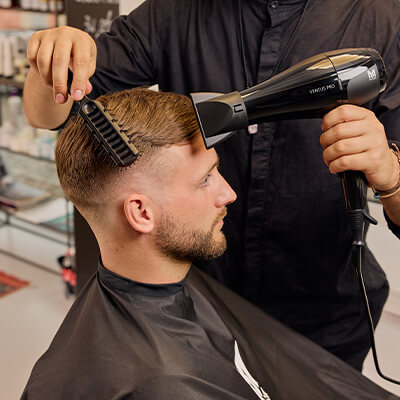 Skinfaded Executive Contour Sidepart Gallery